Pavers Canberra is a locally owned Paving and Pavers business. We service Canberra in all areas of supply and installation of Paving. Our clients are local, national and international with property interests in Canberra. Our Prices are visible on our website. Pay easily online with paypal.
Paving & Pavers  – Pavers Canberra
               Supply and Install Only
               Supply any commercial or domestic paver on the market
               Choice of Colours
               Great Prices – no overheads of a shop front
               Concrete Pavers  –  Clay Pavers  –  Recycled Pavers  –  Stone Pavers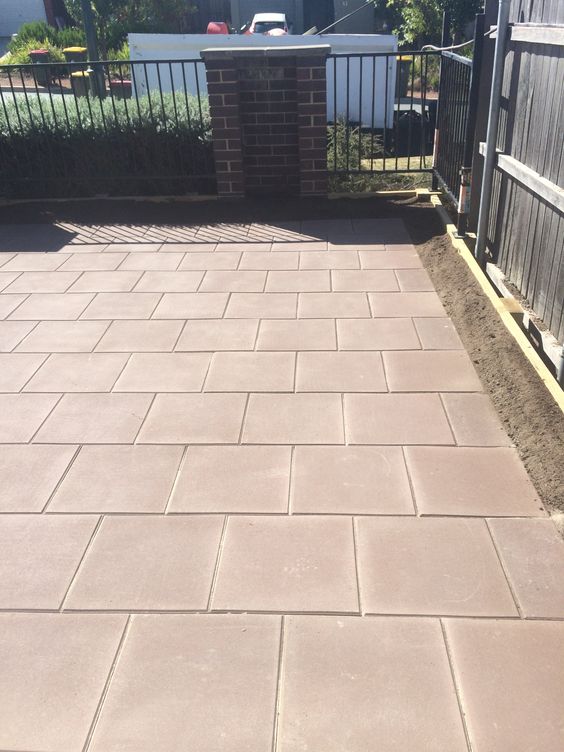 Pavers Canberra, JPB Group supplies pavers at trade cost when part of our installation.
Concrete and Clay Pavers
Concrete and clay pavers are attractive and functional. They are welcoming and can be laid in various patterns, perfect to match to a driveway. You could have a simple path leading to your washing line or curving paths marauding through your garden leading to a paved entertaining area.
Natural Stone Pavers
Natural stone pavers can add a touch of elegance and class to your property. A path made from natural stone represents its own indulgence when it's leading to an indoor or outdoor living space or swimming pool surround made from the same material.
Large platform pavers – Natural stone pavers or Concrete pavers bring a contemporary sophistication to any uniformed outdoor living space using straight lines for pathways.
Pavers are very fashionable. Simple lines, smooth finishes and stylish colours make paved areas look more open and of minimalist design. Patio areas, Entertaining areas with in-built BBQ's or pizza ovens, swimming pool surrounds and raised garden beds. Creative softscape planting is now becoming a normal part of landscaping. Paved courtyard areas are a popular choice due to their limited access restrictions. With the rise in small lot and townhouse developments whereby clients want a place to relax outside of their busy work life schedule.
We purchase pavers at a trade prices and pass that onto our customers. There is no markup on our pavers as we have no physical shop front overheads.
JPB Group Canberra provides a range of services for your Landscaping and Gardening requirements.  Contact the JPB Group for Fencing, Retaining Walls, Paving, Excavation, Gardening, Maintenance and Landscaping.